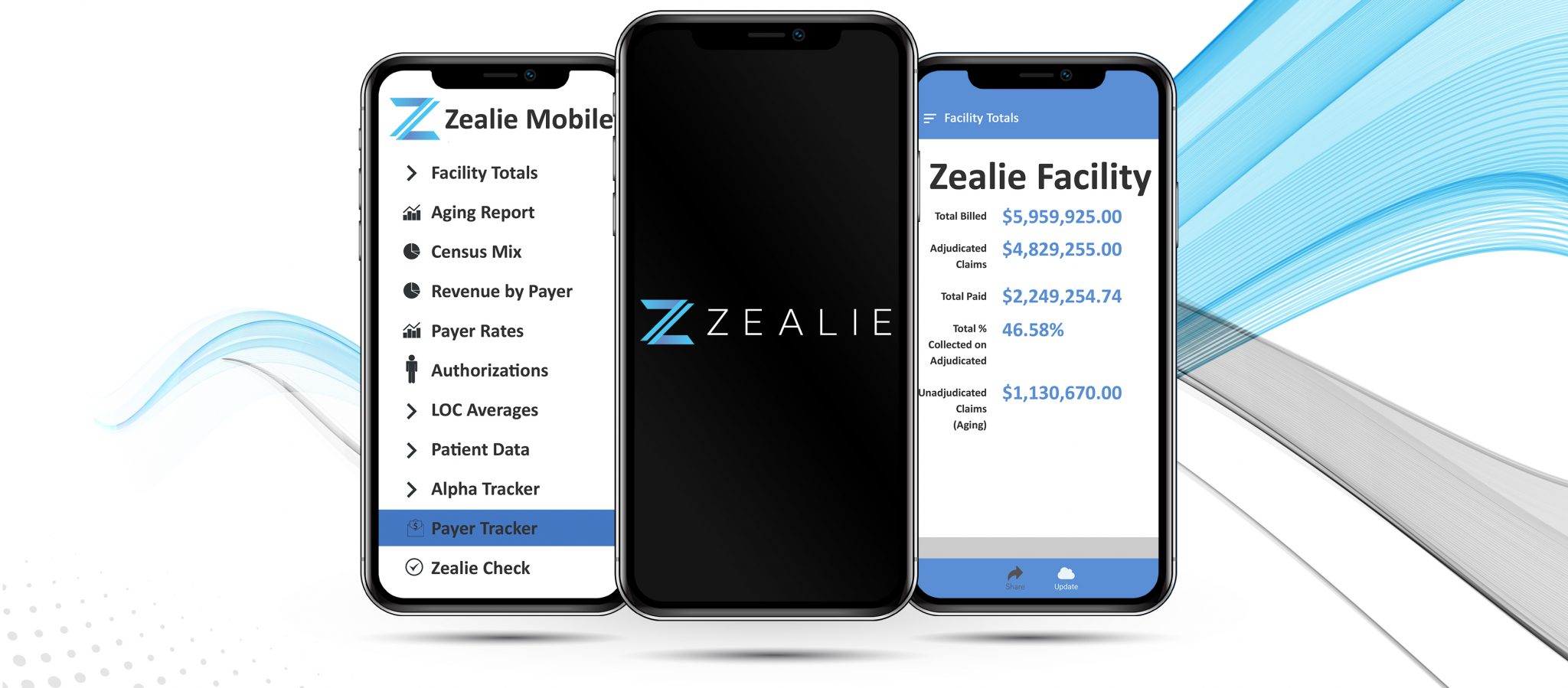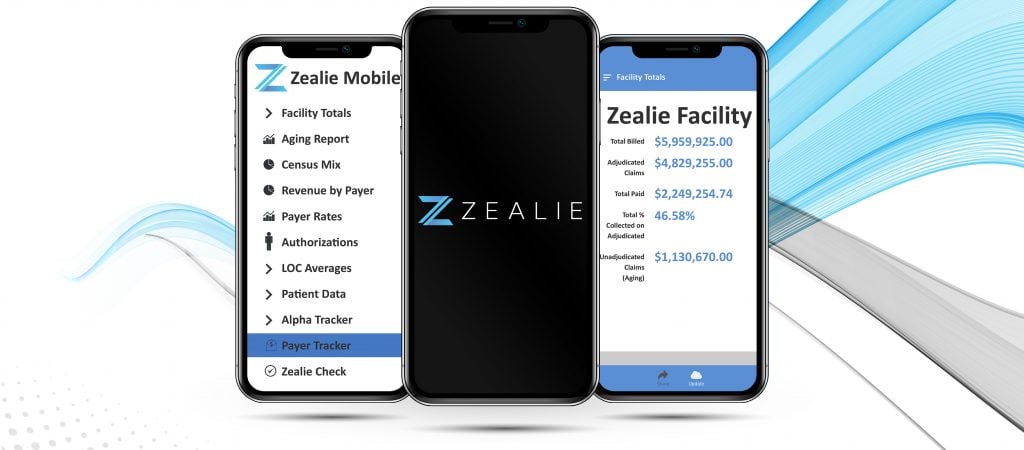 Powered by Data
.


Driven by Innovation

.
Zealie Mobile App is an innovative tool and the behavioral healthcare industry's only mobile billing app. Our mobile app delivers all of your corporate financial data and analytics in the palm of your hand. The power of Zealie's multi-purpose app cannot be understated as it delivers real-time data in the moments when you need it most with an easy-to-use interface. Some features in the app include Alpha Prefix Tracker, executive financial analytics, level of care averages, patient data, and real-time authorization data. We give treatment centers the ability to manage their behavioral healthcare business from anywhere.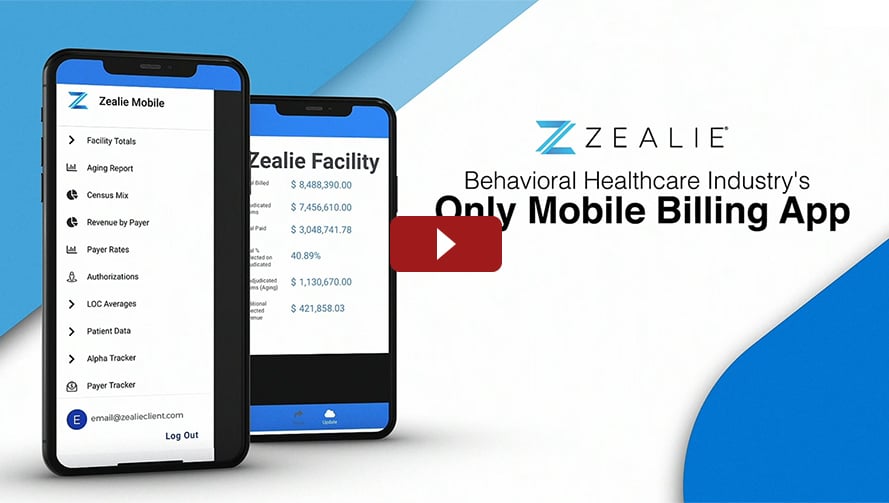 Zealie's 3D Mobile App Explainer Video
Watch to learn how this incredible mobile app has increased revenue for substance abuse treatment centers across the U.S.